The Valleys of Maattumala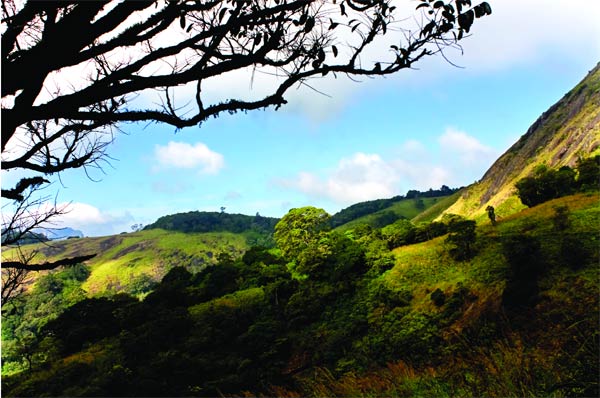 A jungle zone with a verdant mantra captivating anybody


In front, the jungle path stretches on - a blood stain as if a big tree having been wounded - a mark of the bark of the tree having been pealed off by an elephant. Looking down, one could see elephant dungs in a row fresh and piping hot.

'Walk slowly; do not make any noise.' the forest watcher Divakaran cautioned us. The jungle path is very narrow; with trees and thick under growth on both sides. Among them there is elephant grass also. A sound of a tree branch being cracked - an elephant seemed to be around - but only can not be seen. and going ahead a little, the smell of elephant. We walked looking around. A tree is lying felled on the jungle path. We passed over it.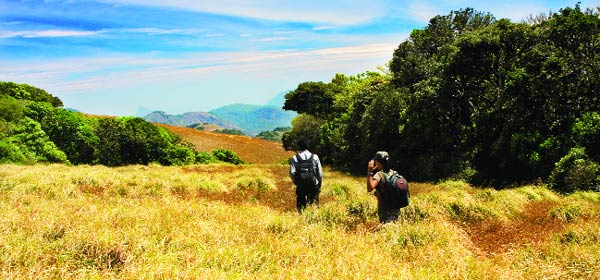 The next descend was to a beautiful meadow: a mesmerizing area with the beauty of greenery - valleys all around - big tall trees like umbrella against the sky - cool wind blew occasionally. Over the meadows, a fog spreads farther on beyond sight. The nature's spell of the greenery in Maattumala would attract any body.
Taking the steep ascend from Padagiri of Nelliyampati and travelling nine kilometers you can reach Maattumala - the highest part, a vast area of canopies like a crown of big trees. Maattumala has become a heaven for tourists. On holidays, the tourists come here in groups.
Even though the jeep ride is hazardous, on reaching Maattumala you can enjoy the beauty of nature. The famous wild life photographer Mr. N.A. Nazeer told us that you could see Nigiri Tahr goats (Varayadu) in the hills adorned with greenery.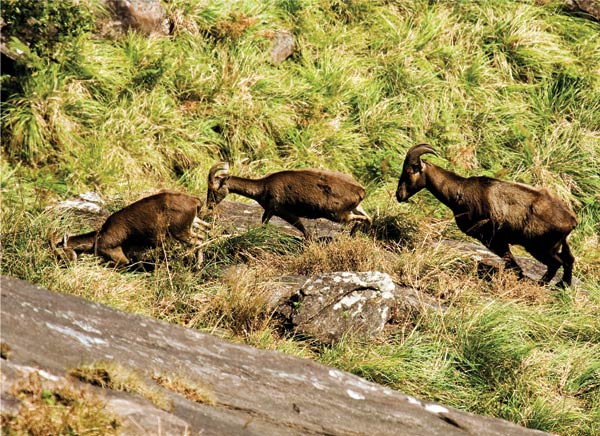 The adventurous youths walk up the steep ascending. Minnampara is before you reach Maattumala: this is where the cinema shooting takes place - an appropriate place to shoot adventure scenes. We are told that you could see the nests of Great Indian Hornbills on some of the huge trees here. You can also see some other attractive birds during the journey to Maattumala.
There will be rush of school children here on holidays. Then the meadows would be scattered with wastes and left-overs. Some of us got busy picking up the plastic. Divakaran put them away at another place. Once the tourists go away, the elephants would come up to the top of hill. Then this place would become their playground.
The evenings here are beautiful with picturesque sky. As you enjoy the beauty of nature and the picturesque clouds, you would feel as if gliding from a dream to another. Even in the hot noon - time there would be soothing breeze in Maattumala.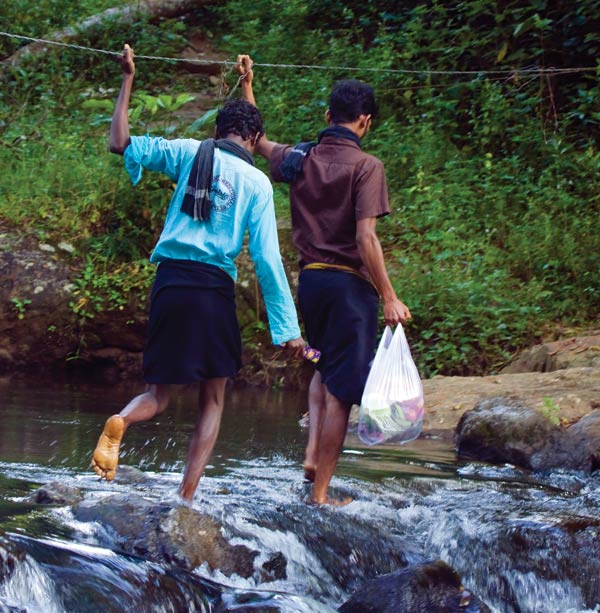 Location:

Palakkad


Distance chart:

Nelliyampti 9 km, Nenmmara 39 km, Palakkad 109 km.


How to reach:


By road:Mattumala is 9 km from Nelliyampati. Only jeeps run to Mattumala from Nelliyampati. Buses and Jeeps are there to Nelliyampati from Nenmmara, the nearest major town. Buses are in plenty from Palakkad to Nenmmara (70 km).
By rail: Palakkad Town and Olavakkode station.
By Air: Coimbatore (55 Km)


Text: G Shaheed
Photos: N A Nazeer
Translation: Balachandran P