Silence of the jungle
Twenty-eight years has passed since the Silent Valley became a national park. A back journey through the valley of silence.



Foreigners called this forest as silent valley in the meaning of a forest without the noise of crickets. It is true that some discords came into this silence when the nature changed due to the invasion of human. But the center of the forest is still in utter silence. Now some crickets have started habitation in the outskirts of this forest. That is also a warning to the enemies of the nature too.

Now the forest journey through silent valley is restricted to 14 kilometers starting from Mukkali. Some times you can see lion tailed monkeys [lion-tailed macaque (Macaca Silenus)] in this journey, and occasionally black monkeys and elephant too come in front of the tourists. The journey ends at the shore of Kunthi river.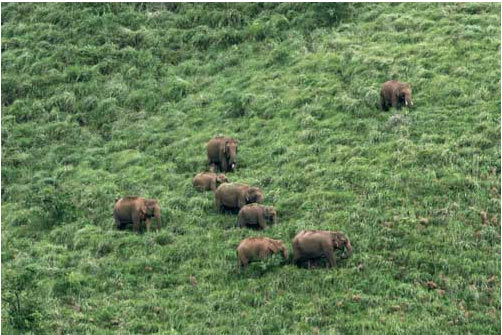 Actually, this area was proposed for the Silent Valley project formerly. But Kerala witnessed a great revolution of protestation by the environmentalists who opposed this project at that time. The nature lovers opposed the intension to start an electricity project. Experts clarified the necessity of protecting the biodiversity. The permission for the electricity project was refused for the first time when Mrs. Indira Gandhi was the prime minister.
Silent Valley was declared as national park in 1985 when Rajeev Gandhi was the prime minister. By visiting Silent Valley, you can see a monument carrying the memories of the visit of Rajeev Gandhi, a museum that exposes the historical movements of Silent Valley and a watchtower to view the surroundings of the forest.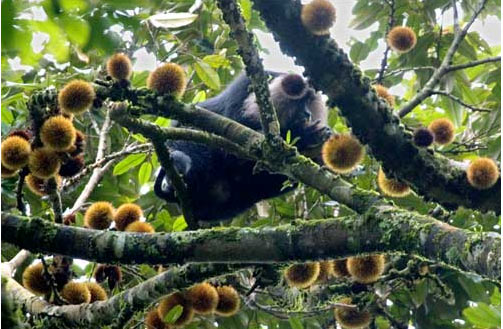 Formerly this forest was known as Sairandhri forest. Silent Valley also has to tell you the ancient story connected with Kunthi, Panchali and Panchapandavas. They stayed here during their 'vanavasa'. There are stories that now the Pathrakkadavu is the place where the 'Akshayapatra' was washed and kept.
The river Kunthi is formed by hundreds of streams coming from the moist rain forests. Kunthi river is flowing for 20 kilometers to this place untouched by human. Starting from the south of the Anginda and Sispatta, which are peaks of Neelagiri, it flows towards south and becomes Thutha River on the outskirts of Silent Valley. Then it flows towards west and joins Bharatapuzha.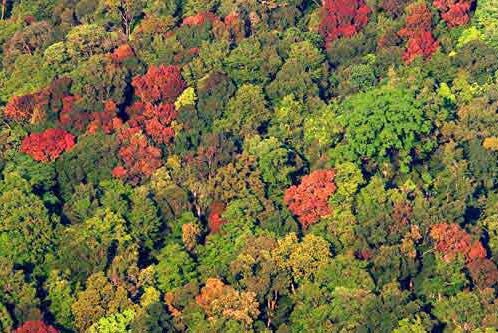 About 50% of the lion tailed monkeys remaining on earth that is getting extinct, is in Silent Valley. Almost 315 kinds of creatures like monkeys, black monkeys, tiger, Cheetah, Nilgiri thar (varayaadu), Malabar cevet (pulliverugu), wild goat, wild cat, wild dog, mountain squirrel, palm civet etc. has been found in this area. About 200 kinds of birds, 50 kinds of snakes, 25 kinds of frogs, more than 100 kinds of butterflies and about 255 insects are also inhabit in this forest.
Rain forests are nature's water recourses from where we get stabilized water supply throughout the year. There is sufficient moisture and low temperature to cool the monsoon clouds in this evergreen forest where the greenery is retained always.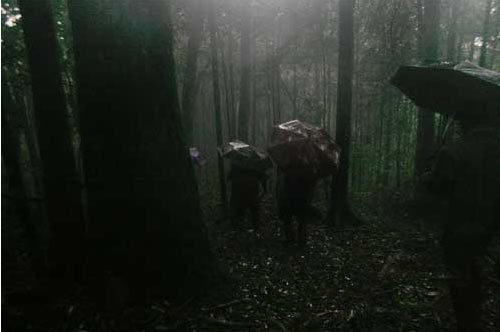 The secret of this moisture is the vaporized water emerging from the leaves of layers of treetops spread in an area of lakhs of square kilometers. That is why this green bunch became a rare treasury of biodiversity. By preserving this, we are preserving the future.
Travel Info:


Silent Valley

Location: Palakkad district. Near Mannarkkad.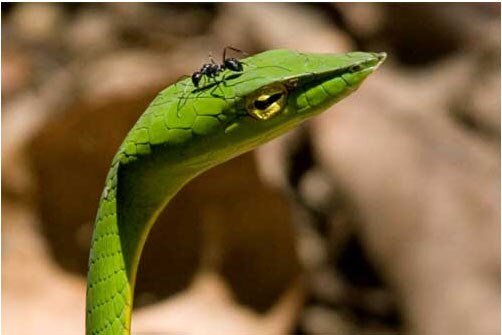 How to Reach:


By Air: The nearest airports are Coimbatore (90 kms) and Kozhikode (120 kms).
By Rail: Palakkad junction, 70 kms
By Road: The park is accessible by road from Palakkad 70 kms. 43 km From Mannarkkad Bus Station.


Contact :


(STD CODE: 04924)
The Wildlife Warden, Silent Valley National Park, Mannarkkad (PO),Palakkad, Ph :22056.
Chief Conservator of Forests (WL), Forest Headquarters, Trivandrum- 695 014. Phone: 0471 322217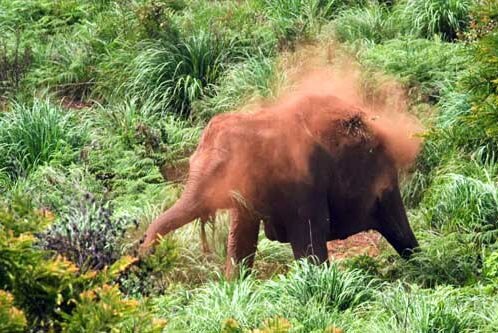 Best Season: December to April
Stay:


Accommodation can be arranged at Wild life Wardens Office at Mannarkkad (subject to availability)
Information Center Mukkali- 4 suits
Forest dormitory- Mukkali- 40 beds Tariff: Entrance fee: Adults- -10/, Students--2, Foreigners --10, Indians --200 perhead.-300/- for 2 persons
-350/- for 3 persons a Information Center Dormitory Adults - -50/- per heada Students - -15/- per head


Facilities:


Panthanthodu Evergreen Nature Trail.
Trekking - Permitted by CCF Thiruvananthapuram, Places - Mukkali to Sairandhri, Allowed no - 25 -30 persons daily. Staying in forest is not allowed.
Vehicle charge: -600/- for 15 persons, -40/- per additional/head
Permission is required form wildlife warden Silent Valley division. Special facilities for students and scientists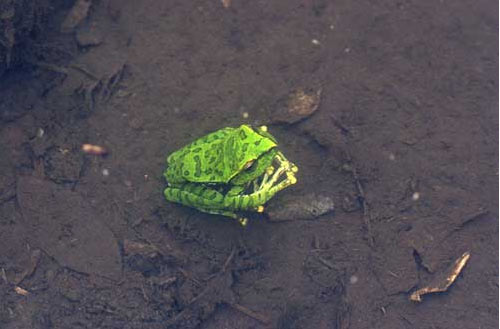 Visiting Hours:


8 am to 1 pm. Procure your permit slips in Advance from the Asst. Wildlife Wardens Office at Mukkali.


Text: G Jyothilal
Photos: NP Jayan
Translation: Balachandran