Cascading Thrills
Destination/ Kerala/ Variyamkuthu

Into the evergreen glades of Western Ghats, waterfalls, rocks and giant trees.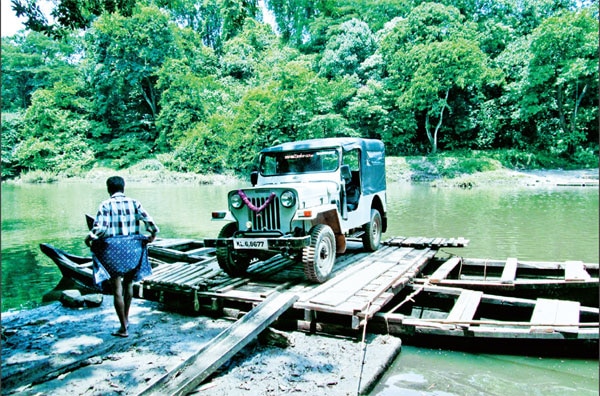 Our journey was to Variyamkuthu, which is near Kothamangalam, Ernakulam district. James Chettan was waiting for us in Blavanakadavu. James, who is from Pala has migrated to Kallerimedu 15 years back. We can reach Kallerimedu from Balavana through Pooyamkutty river. We crossed the bridge in jangar with our jeep.
We were welcomed by rugged path ahead and the tires of the jeep were getting smoother like an eggshell. Some one asked `` would we reach the destination safely''.
``We can hope for only good dear', came James Chettans reply. Amidst our laughter the thought made us uneasy. The path looked breathtaking of which the two sides of narrow road was adorned with flowers and the morning rays of sun and wild trees.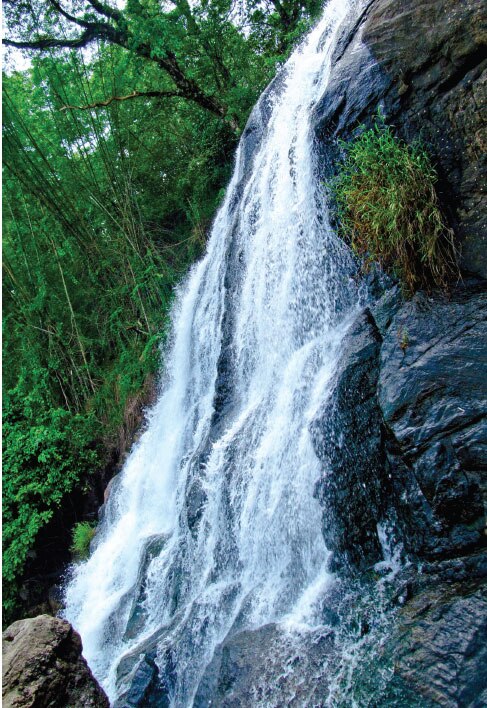 Tribes are the major inhabitants of Kallerimedu and there we saw small petty shops too. Their main sources of income are bamboo. We continued our journey and here comes another river. When we all were wondering how to cross it, James Chettan drove the jeep to the river through the rough Rocky River bed in an audacious way. All heaved a sigh of relief, but James was all relaxed as it was their usual affair.
We reached Variyamkuthi by noon. The main attraction in Kallerimedu is the four-stride waterfall. In the first two steps, the strength of water is comparatively weak. We applied dettol to keep away the leeches and stepped into the rocks. The view in front of us was breathtaking as the water was running downwards after splashing in the rocky area.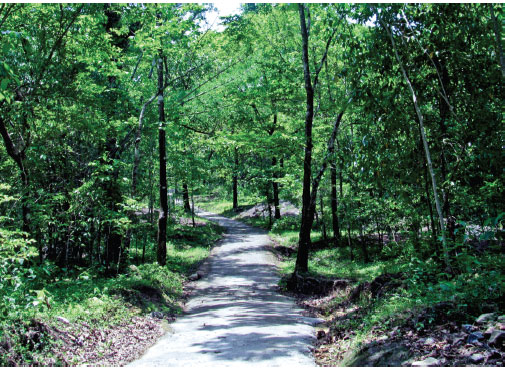 If one want to see the third and largest fall in the four, they need to reach under Variyam Kuthi. We got acquainted with some tribes to guide us.
Our journey continued through meadows where we sighted a number of trees of which were new to us. After moments of walking we reached under the Kuthi and it was full of huge rocks. There were bats hanging in every gap of rocks and one among us fled them away. The water falls at Kuthi, then flows peacefully to form a river.
The tribes introduced us new species of flora, which included medicinal plants too. The forest has abundance of wild animals like wild squirrel, monkeys, elephant, deer, peacock, rabbits and many birds, which are included in endangered group.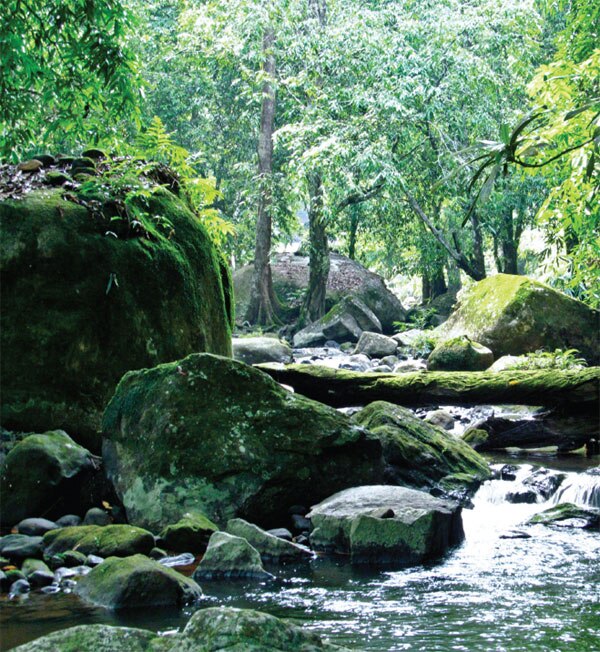 We returned by evening and when we crossed almost 2 km we began to get signs wild elephants near to us. We became little apprehensive. Our eyes followed to where one among the tribes pointed finger, as there stood a wild tusker who was let loosing his anger in bamboo trees. We watched him with a tinge of fear. It was getting darker and it was not safe to stand there for long. We sped the steps to move out of forest as soon as possible.
Location


Kerala, near Kothamangalam, Ernakulam dt.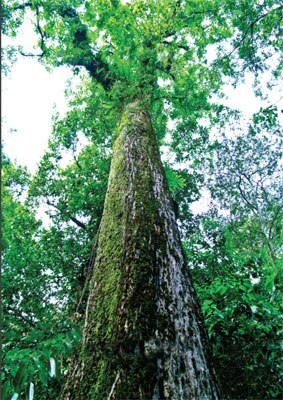 How to reach


By Air: Nearest air port- Nedumbassery-62km
By Rail:Nearest Railway station- Aluva 52 km
By Road: 26 km from Kothamangalam. From Kothamangalam head to Blavana via Thattekkad and Kuttampuzha. 7 km trekk to falls from Blavana. Buses are available from Kochi Aluva and Kothamangalam

Contact: James . 9744119627, 9995649997.


Stay


Kavery Tourist Home, Kothamangalam) 0485 2862847.


Tips


One should not go alone and should seek the help of natives
Keep dettol and tobacco in hand to keep of leeches
Journey during heavy rainy season are danger as the river would be over flowing
The rocks must be slippery
Keep first aid box
Carry food
Wear clothes that are suitable to the environment of the forest
Keep forest morals


Trevellers info


Thattekkad bird sanctuary is 13 km away from Kothamangalam
From Blavana, there is 2 km to Pooyamkutty water falls and 12 kms to Pindimedu Water falls


Text and Photos: Ghaby Mathew
Translation: Shamila KY