Kozhikode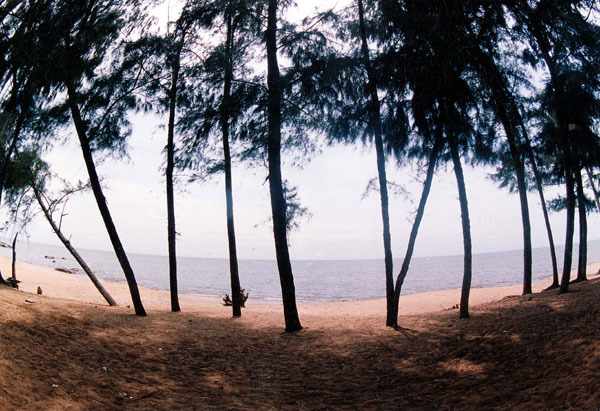 HISTORY


Calicut is the anglicised form of Kalikut. The Arabic for the Malayalam , Kozhikode. It is also called the Cock Fort. According to the historian, K.V Krishnan Iyer, the term means koyil (Palace) Kodu (Fortified). Anyhow, it is a historical town with a hoary past. From time immemorial, the city attracted travellers, with its charming physical features and prosperity. Even today , the glory that was Calicut has not faded. The political history of Kozhikode is a story of treacherous and ill conceived conspiracies hatched by the Western powers. Vasco De Gama landed at Kappad in May 1498, as the leaders of a trade mission from Portugal and was received by the Zamorin himself.

The history of Kozhikode district as an administrative unit begins from January 1957. When the states of the Indian Union were reorganised on linguistic basis on 1st November, 1956, the erstwhile Malabar district was separated from Madras state (Tamil Nadu) and added to the new unilingual state of Kerala. But malabar district was found to be too uniwieldy for administrative purposes. Consequently the state government ordered the formation of three districts with certain changes in the boundaries of some of the taluks. The Kozhikode district thus came into existence on 1st Jnauary 1957,orginally consisting of five taluks, Viz, Vadakara, Koyilandy, Kozhikode, Ernad & Tirur. With the formation of malapuram district on 1st june 1969 & Wayandu on 1st November 1980, kozhikode district now consist of one revenue division , three taluks, twelve blocks, 77 panchayats and 117 villages


TOPOGRAPHY


Kozhikode district is situated on the south west coast of India. The district is bounded on the north by Kannur district, on the east by Wynad district, on the south by Malappuram district and on the west by the Arabian sea.

Topographically the district has three distinct regions - the sandy, the rocky highlands formed by the hilly portion of the Western Ghats and lateritic midland. Of the total area of 2344 sq.kms., the sandy coastal belt is 362.85 sq.kms., lateritic midlands 1343.50 sq.kms. And rocky highlands 637.65 sq.kms.

All the three taluks are spreaded over the three regions. The district has a coastal length of about 80 kms. The highland region accounts for 26.80 per cent and the lowland region for 15.55 per cent of the total area of the district.


CLIMATE


The district has a humid climate with a very hot season extending from March to May. The most important rainy season is during the South West Monsoon which sets in the first week of June and extends up to September. The North-East Monsoon extends from the second half of October through November. The average annual rainfall is 3266 mm.

During December to march, practically no rain is received and from October onwards the temperature gradually increase to reach the maximum in May, which is the hottest month of the year. The highest maximum temperature recorded at Kozhikode was 39.40 C during the month of march 1975 and lowest temperature was 140 C recorded on 26th December 1975. Humidity is very high in the coastal region.


ADMINISTRATION


Kozhikode district consists of One revenue division, Three Taluks, 12 Blocks, 77 panchayats and 117 villages. The total area of the district comes to 2344 Sq.Kms, which accounts for six percentage of the total area of the state.Of the total area of the district , 2004 Sq. Kms are rural area and 340 Sq. Kms urban. As per the 2001 census, total population of the district is 28,78,498. Total male population is 13,98,674 and total female population is 14,79824. Kozhikode district comprise of two parliamentary constituencies and 12 assembly constituencies.