Bird's Heaven
In Karnataka, on the lap of Kaveri, an empire of birds waits for tourists.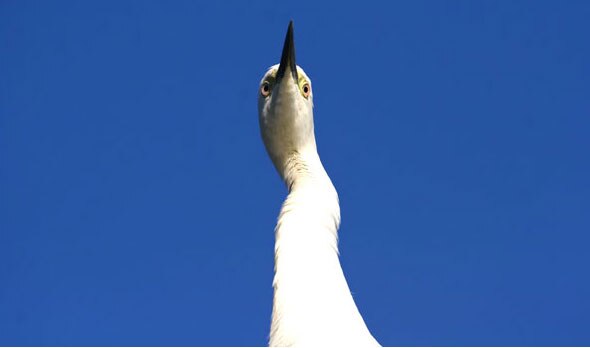 The boat journey parting the fog that covers the water surface is an amazing experience. Our driver 'Sivanna' has been driving boat for the past twenty years in the empire of birds named Ranganathittu. So he knows everything related to this place. Different varieties of birds, their names, breeding methods etc. Sivanna knows everything. While the boat is heading forward, pointing at every birds, Sivanna describe them.
Our visiting time is the season when the birds land on the earth for their romance. So the air is filled with their voice, the sounds of their wings and their murmuring.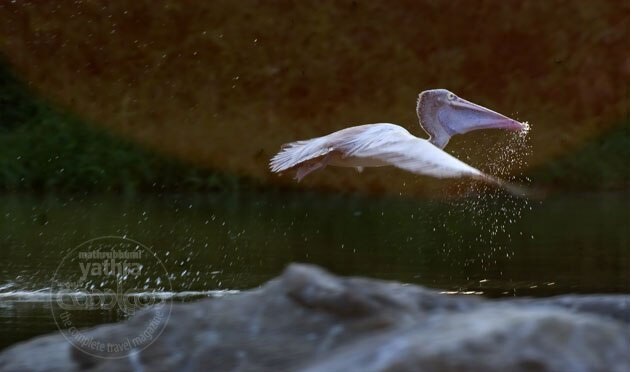 At first we noticed the crocodiles basking in the sun light on the river shore. Hiding the innate fear, we took photos. During the past decade, their number is between 40 and 50. Maintaining this status, without any increase or decrease, is a mystery for the local people even today.
Sivanna diverted our attention from the crocodiles to the nearby rocks. Under the rocks, facing the river there are innumerable tiny nests. Tiny caves made of a mixture of clay and saliva. These are the nests of the birds known as Cliff Swallows. It seems that, every year they rebuild the nests which is washed away during the rainy season.
Above our heads we can see thousands of black birds like clouds. They are Median Egrets (Ibis category). The feathers (plumes) seen only during their breeding season are very beautiful. Sivanna explained about several birds. Night Heron which snatches baby birds from other bird's nests, Snake Birds with long necks like snakes and Peacocks with their wide spread colorful feathers. It is said that Peacock's colorful feathers grows to the maximum during their mating season. Peacocks usually hunt for their prey in the paddy fields surrounding Ranaganatthittu. We saw some hunters among the birds. Many of them are Eagles like Crested Serpent Eagle, Grey headed Fishing Eagle, Brahminy Kites etc. Painted Storks are the largest among the birds. The length of their wings is about three meters.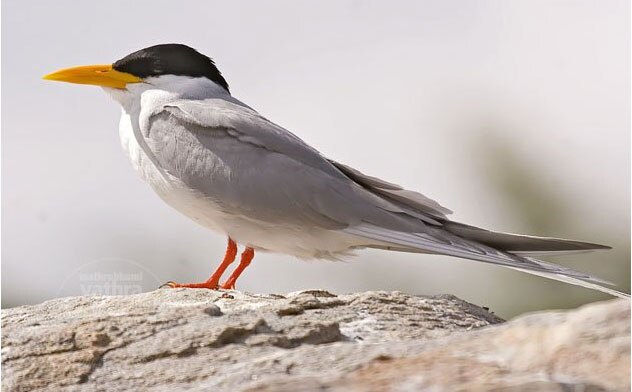 King Fishers are another attraction. You can see four types of King Fishers here, Small-blue, Stork-Billed, White-Breasted and Pied. The list of the birds you could see here are endless. Barbets, Sand Piper, Stone Plover, River Tern, Cormorant, Darter, Egret, Heron, Ibis, Open Billed Stork, Paradise Flycatcher, Red Whiskered Bulbul, Wagtail and Black Headed Munia etc are some of them.
The peak tourist season is from December to June. Since this place opens up very rare opportunities of wild life photography, it can be called Photographers Paradise. While returning after this journey, our minds and cameras were filled with birds and ear full of sounds of flapping of wings and chirping of birds.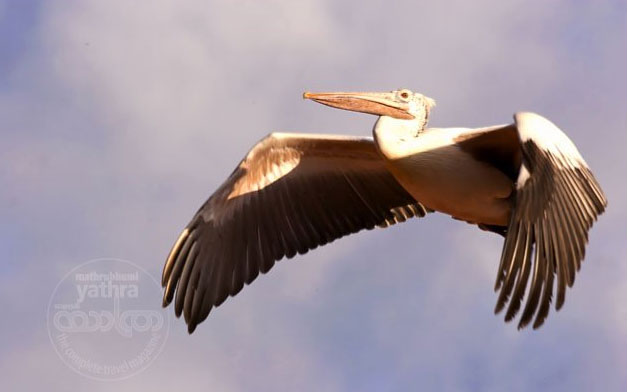 Travel Info

Ranganathittu Bird Santuary


You can reach Ranganathittu by travelling 120 kilometers from Bangaluru City. This beautiful garden, on the shore of Kaveri, 19 kilometer from Mysore is scattered around in a few uninhabited islands (about 57 acres). It is said that the rich density of water insects is the reason for the birds to like this place.

Ranganathittu was declared as a bird sanctuary in 1940 due to the hard work of renowned ornithologist and naturalist Dr. Salim Ali. Ranganathittu which has become the place of interest for nature lovers, tourists and bird watchers, is one of the important tourist centers in South India. Most of the birds belonging to various categories which come here to build nests and lay eggs are familiar to us only through pictures.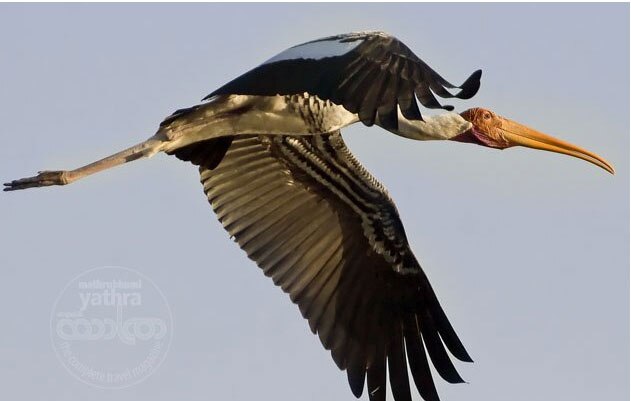 The studies conducted by scientists in search of the roots of some of these birds ended up in Siberia, Australia and Mid-Europe. Around hundred types of indigenous and foreign birds used to come here every year. These different categories start from Cormorants to our National bird Peacock and then ends up with King Fisher.
Foreign birds reach here by the month of December. It will be August by the time they lay eggs, breed and return. You can enjoy the beauty of birds by walking through the cleared forest paths. But, to enjoy the real beauty, boat journey is the best option.
Location:


State-Karnataka, Mandya Dt. near Srirangapatina (4km).
Nearest City: Mysore (19 km). Nearest Highway: Bangaluru - Mysuru Highway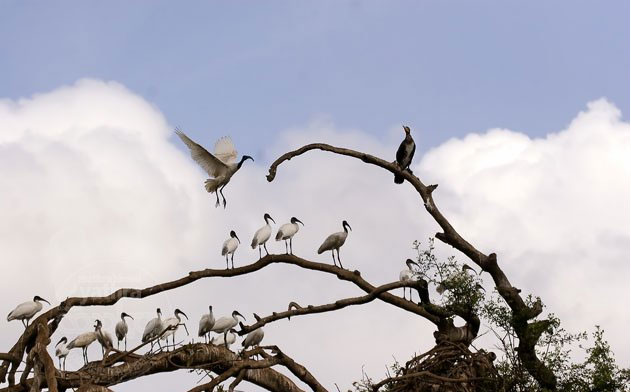 How to reach:


By Air:Bangaluru. 120 km
By Rail:Srirangapatina, 5 km
By Road:120km from Bangaluru to Srirangapatina, then 4kms to the Sanctuary. From Mysore 19 km to Srirangapatina, then 3 kms to the Sanctuary. Well connected by road, can hire autorikshaws from Srirangapatina or taxis from Mysuru. No direct bus service to the sanctuary.


Contact:


STD code: 0821
There is no direct number available for Ranganathittu sanctuary. So contact Karnataka State Tourism Development Corporation. Phone: 91-080-22352901, 22352902, 22352903. Regional Tourist Office, Old Exhibition Building, Irwin Road, Mysuru. Ph: 2422096 KSTDC Transport wing, Mysuru Ph: 2423652

Best season:December to June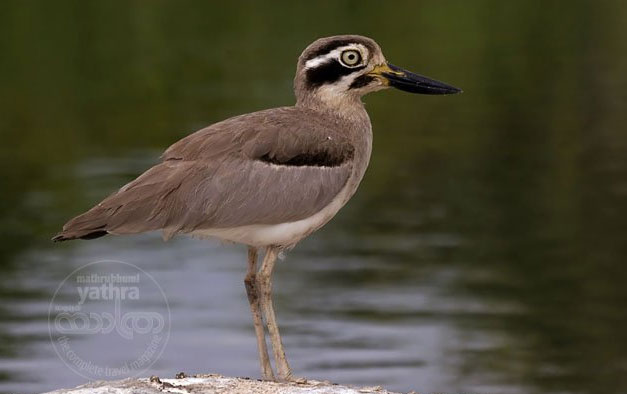 Where to stay:


The Green Hotel, Vinoba Road, Ph: 4255000
Kings Kourt,JLB Road, Ph: 2421142
Hotel Best Western Ramashree Hardinge Circle, Ph:2522265
Hotel the Paradise, Yadavagiri, Ph: 2410366
Hotel Siddartha, Narzabad, Ph: 2522999
Hotel Bombay Tiffanys, Sayyaji Rao road cross, Ph: 2435255
Hotel Luciya International, Old Bank road, Ph: 2420261
KSTDC Mayura Hoysala, Jhansi Lakshmi Bai road, Ph:2425349
Hotel SCVDS, Sri Harsha road, Ph: 2421379
Hotel Govardan, Sri Harsha Road, Ph: 2434118
Hotel Dasharath, Near Zoo Garden, Ph: 244912
KSTDC Mayura Yathri Nivas, Jhansi Lakshmi Bai road, Ph: 2423492
Hotel Ritz, BN road, Ph: 2422668
Hotel Aasraya, Dhanvantri road cross, Ph: 2427088
Hotel Sangeetha, Near Uduppi Srikrishna Mandir, Ph: 2424693


Tips:


Visiting Hours: 8:30 a.m to 6:00 p.m
Tickets: Entry fee + parking fee + camera fee + boating (around Rs.50).Private boating alone is Rs.250 for half an hour

Facilities: Rest Room, Restaurant. There is no lodging at the sanctuary, so visitors will have to stay over at Mysuru or Srirangapatina.


Text: Ashish Karunakaran
Photos: Ajith Aravind
Translation: Balachandran