Julia Roberts destined to marry Danny Moder
London : Actress Julia Roberts says she was destined to marry cameraman Danny Moder because he is her best friend as well as a great husband and father.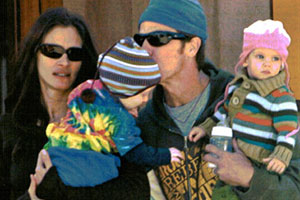 Roberts tied the knot with Moder in 2002 and they have three children, six-year-old twins Hazel and Phinnaeus and three-year-old Henry.
'I hope there are good people who agree that I have done good, kind things in my life. But to really, ultimately, stand fully in a moment of realising that I was born to love and be the wife of this man,' femalefirst.co.uk quoted Roberts as saying.
'He stands by the choices he has made. He will never blame it on somebody else and I have never seen anybody else do that. Danny is my best friend, my truth-teller. There's something you can build a life on,' she added.